Crossposted from
The Sanctuary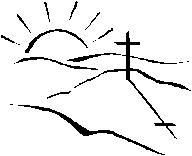 Starting on Monday, May 26th, human rights activists will gather for the 5th Annual Migrant Trail under the banner "We Walk for Life". Starting in Sasabe, Sonora, Mexico, participants will travel 75 miles through the desert to Tucson, Arizona, USA, to raise awareness of the unconscionable numbers of deaths of border crossers that seems to rise each year.
Registration can be done via the Coalición de Derechos Humanos website at www.derechoshumanosaz.net.
Here is the vision, as outlined by organizers of this powerful event:
The precarious reality of our borderlands calls us to walk. We walk together on a journey of peace to remember people, friends and family who have died, others who have crossed, and people who continue to come. We walk to bear witness to the tragedy of death and of the inhumanity in our midst. Lastly, we walk as a community, in defiance of the borders that attempt to divide us, committed to working together for the human dignity of all peoples.
Information such as Participant Agreements, Liability forms, Medical Information forms, and other related topics can be found at this link.