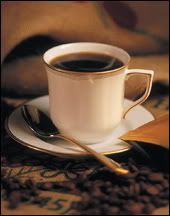 Every other day, every other day,
Every other day of the week is fine, yeah
But whenever Monday comes, but whenever Monday comes
You can find me cryin' all of the time
I hope you all had a good, long weekend. Mi familia y yo bonded, ate, laughed, vegetated, decorated cooked and baked. It was a well-needed lull in the chaos for me. Hope yours was, too. Blogging shall resume shortly. Thanks to
James
for holding down the fort over the long weekend.
Now about that coffee...